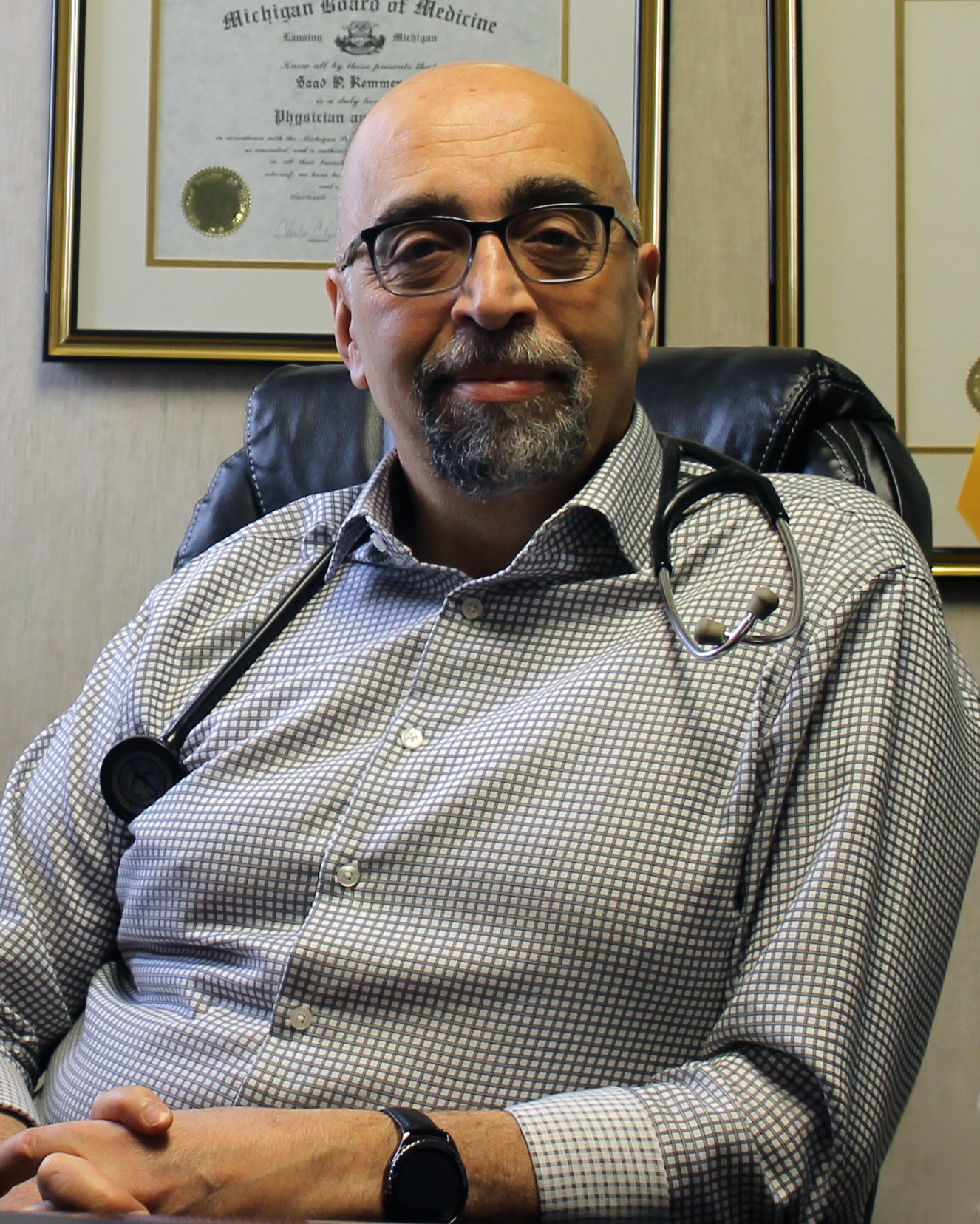 ABOUT Saad Paul Kemennu, M.D., FACP
Dr. Kemennu is a Board Certified Internist and a Fellow of the American College of Physicians. He graduated from the University of Michigan, Ann Arbor with a double major in Biology and English Literature. He received his medical degree from Wayne State Medical School and completed his residency in General Internal Medicine in 1988. After two years as an attending at the Detroit Receiving Hospital Emergency Department, he began his practice of Internal Medicine in the Lakes Area of Michigan. Dr. Kemennu's high regard for medical education led to the Teaching Excellence Award in 1994 at St. Joseph Mercy Hospital Oakland and later to the codirectorship of the Medical Clinic at SJMH which provides care to the indigent and training to medical students and residents. In 2006 he was named general practice "Doctor of the Year" by the Oakland Press and currently he is the Medical Director at the McAuley Center, an extended care facility for retired nuns and their relatives.
As a partner in Lakes Internal Medicine, Dr Kemennu has been privileged to work closely for over a decade with his three fellow internists who share his strong commitment in providing patients with the best and most up-to-date care possible in a caring and compassionate manner. His interests range from the care of acute conditions such as upper respiratory infections, headaches and sports injuries to chronic conditions such as hypertension, diabetes, asthma, arthritis, COPD and dementia. Wellness care, minor office procedures, and travel counseling are also among the many services offered. Dr. Kemennu is married to Karen Cunningham and they have five children. He enjoys biking and tennis and thinks of himself as possibly the best table tennis player in White Lake, Michigan.