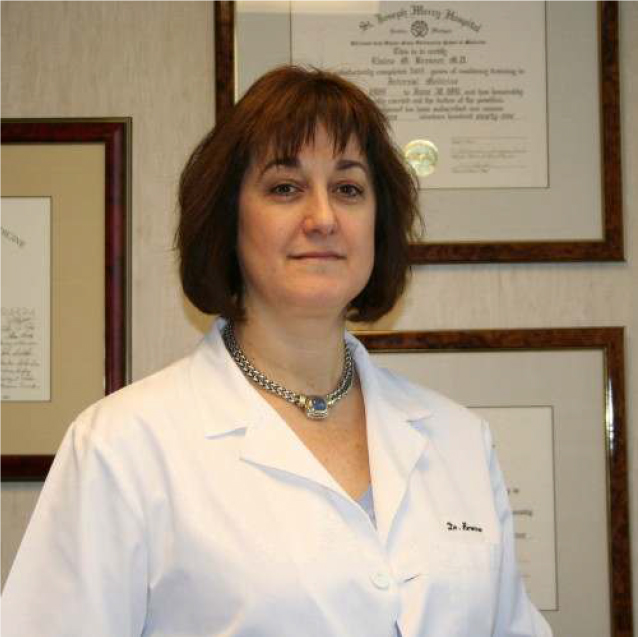 ABOUT Elaine M. Brenner, M.D.
Dr. Brenner graduated from West Bloomfield High School on her way to becoming a graduate of St. Mary's College at Notre Dame, Indiana. Her medical degree was earned at the American University of the Caribbean, and she then returned to Oakland County to finish her residency with a year of chief residency at St. Joseph Mercy Oakland. Dr. Brenner is board certified in internal medicine. After residency, Dr. Brenner began practice in the Commerce location of Mercy Medical Group, which would eventually develop into today's Lakes Internal Medicine.
Dr. Brenner's interest is the office practice of internal medicine, including ongoing care of most adult health conditions and especially the preventive care that can head off disease before it strikes. Dr. Brenner has 4 children and she enjoys participating in their dance, tennis and other activities.